Blanche Kelley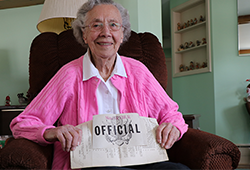 After a distinguished 23-year military career, Sgt Maj (Ret) Blanche Kelley decided to provide for her retirement and support outreach in her community through a charitable gift annuity.
Making a difference in her community:
Blanche Kelley, who goes by her last name "Kelley," remembered seeing an ad in Maine Seniors Magazine about charitable gift annuities with The Salvation Army. Kelley, who was familiar with annuities, placed a call to find out more about the annuity program.
During a visit with her Gift Planning Director, she explained that she likes making an investment with a good rate of return and at the same time making a difference for those less fortunate in her community. Kelley has supported The Salvation Army over the years through annual appeals. "People need help and I trust The Salvation Army to help those where it is needed most," Kelley expressed.
Sgt Maj Kelley's military career: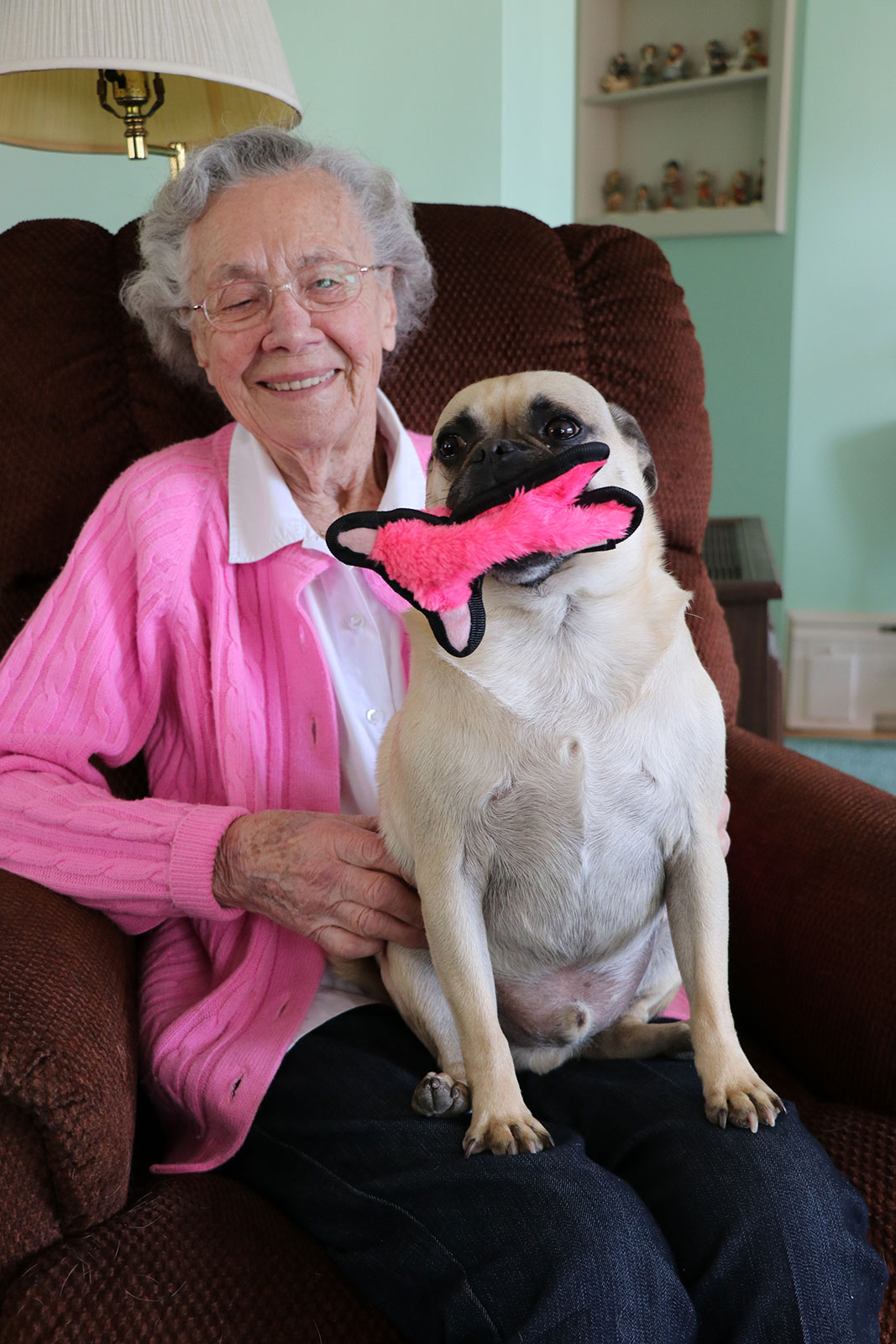 When asked about her career, she got up from her chair and disappeared down the hall (her Pug, Ricki, following close behind). She returned with a pile of scrapbooks in her arms. The books were filled with photographs, letters, outstanding recruitment awards, and certificates spanning her military career. A certificate read " Nation's Top WAC recruiter for Northern Maine. Recommended for her honor on the basis of her performance as outstanding recruiter." A newspaper clipping by Portland Evening Express staff reporter, Lyn Liljeholm, read: "Perky Blanche Kelley, WAC Recruiter for the State of Maine, is her own best advertisement." Kelley is quoted as saying, "It's a wonderful life," referring to her Army service, sitting at recruiting headquarters on Congress Street, surrounded by papers to process. She also spoke in front of groups of young women at high schools about the training and the benefits of receiving an education while serving the country.
Her military career began in 1950 when she enlisted in the U.S. Army in her home state of Indiana. She decided to join the military in honor and memory of her fiancé, Stanley, who was killed in the Korean War.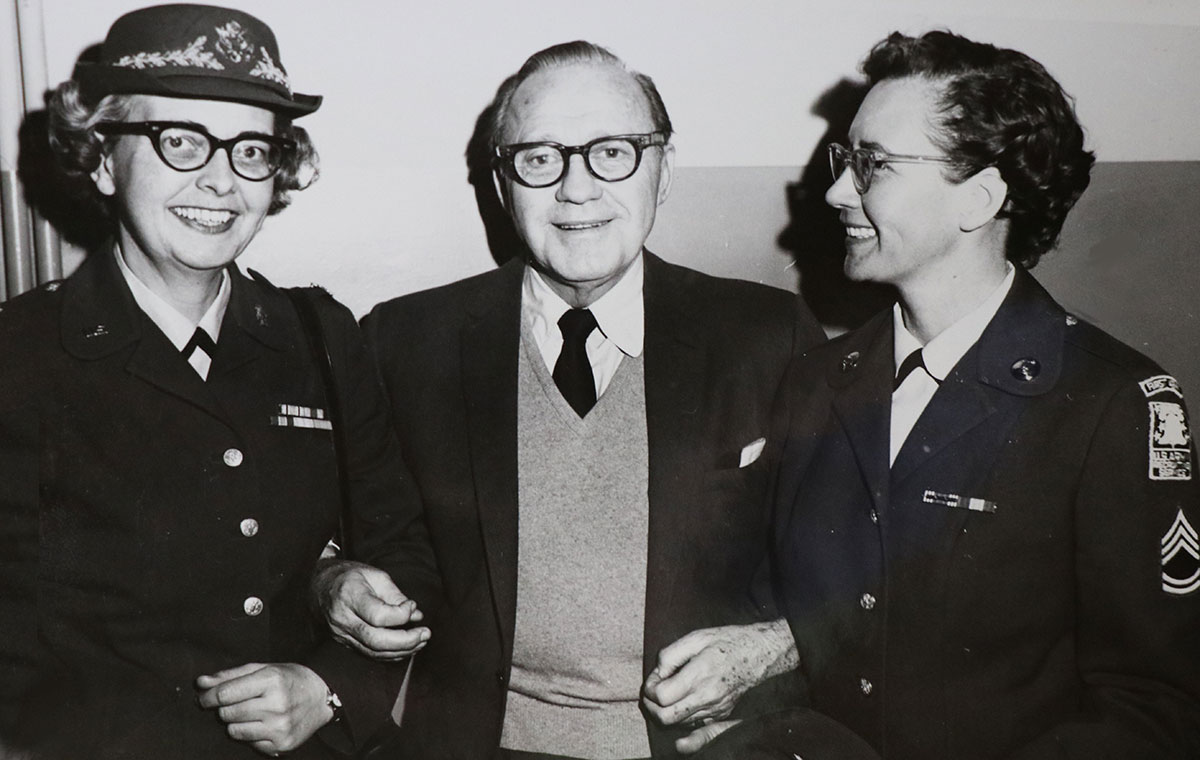 Kelley was assigned to Fort Lee, Virginia for training and then transferred to Washington, D.C. For 18 months she drove dignitaries such as Dwight D. Eisenhower, Charles de Gaulle, and General Douglas MacArthur. She would pick them up at the Pentagon and drive them to appointments and to their quarters. She recalls that she would open the back car door and salute them. "It was captivating to be in the presence of these notable men," Kelley said.
In 1954 she was reassigned to Fort Williams, Maine, and has never left. As a recruiter, her territory covered most of Maine and Northern New Hampshire. She spoke to senior class members at many area high schools, conducted informational programs over the radio station WIDE of Biddeford, and appeared in newspapers as a recruiting counselor of the Armed Forces, recruiting young ladies to enlist.
After 23 years of service, Kelley retired in 1973 as a Master Sergeant, which is the military rank for a senior non-commissioned officer for performance and years of service.